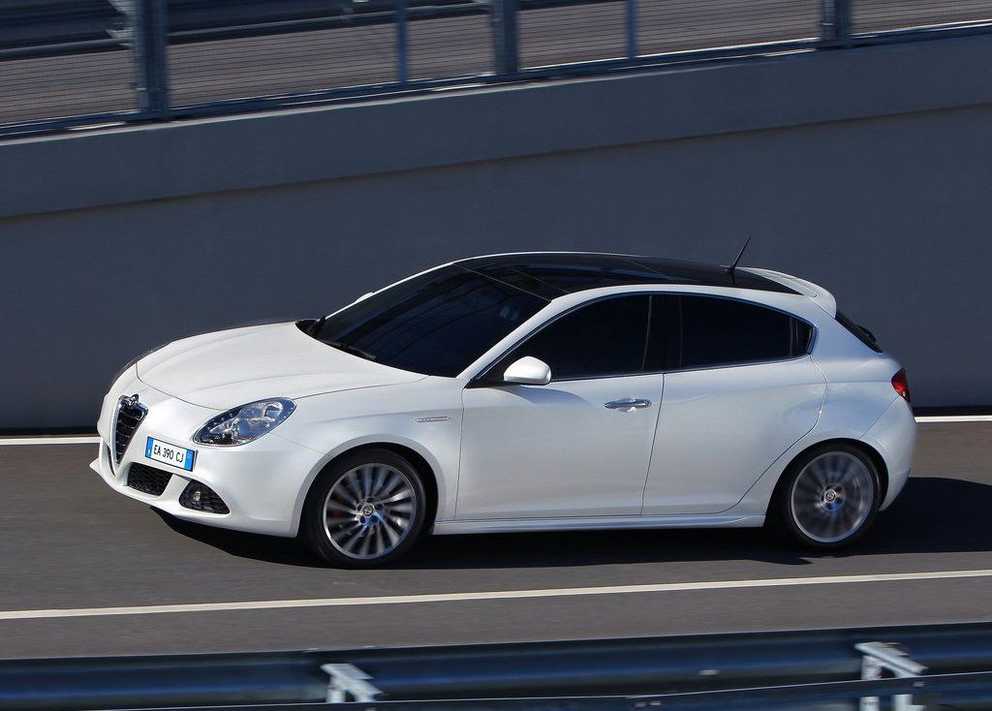 2011 Alfa Romeo Giulietta make inaugural debut at the Geneva Motor Show 2010. Alfa Romeo Giulietta is a tribute to a car and the Alfa Romeo legend. performed with the five-door hatchback with a clear view Alfa Romeo and capable of expressing both great agility on the most demanding routes and providing comfort in the daily commute. Thanks to advanced technical solutions that are used for the suspension, active double-pinion steering, which used advanced materials and manufacturing technologies implemented, allows the Alfa Romeo Giulietta to achieve a very high standard both in terms of on-board comfort and features a dynamic, safe and comfortable.
Alfa Romeo Giulietta Interior
Alfa Romeo Giulietta interior offers comfort and modern technology package. Seats are comfortable and the shape is designed to ensure maximum comfort during long trips. Navigation system with pop-up display allows the driver to safely display the route or the mechanical operating parameters specified by the Alfa DNA. in addition, for customers in search of even more technology equipment and complete onboard, Premium Package includes bi-xenon lights with AFS function, BlueMe system with Bluetooth function, USB port and MP3 player, phone controls radio / mobile on the steering wheel, rear parking sensors, rain-dusk-humidity sensors, folding door mirrors and electrically electrochromic rearview mirror.
Alfa Romeo Giulietta Body Design
Alfa Romeo Giulietta using a perfect combination between sporty and emotional style that produces flavor. The front displays a brand new interpretation of the classic shield, embedded in the front bumper and suspended between the air vents. Headlights have DRL with LED technology and light-day functions for maximum active safety. The back of the 2011 Alfa Romeo Giulietta features a different style that emphasizes feelings of muscle cars, strong grip to the road surface. Moreover, like headlights, rear lights also uses innovative LED technology, not just for the sake of style, but also preventive security.
Alfa Romeo Giulietta Performance
Alfa Romeo Giulietta guarantees the highest levels of performance and technology. 4 Turbo engine will be available, all meet the Euro 5 and with the StartStop system to reduce consumption and emission levels are fitted as standard: two petrol versions (120 HP and 170 HP 1.4TB 1.4TB Multiair) and two diesel engines (105 HP and 170 JTDM 1.6 HP 2.0 JTDM, both second-generation MultiJet engines). The range is completed with high-performance HP 235 1750 TBI with direct injection.
all of 2011 Alfa Romeo Giulietta
Tags: #Giulietta