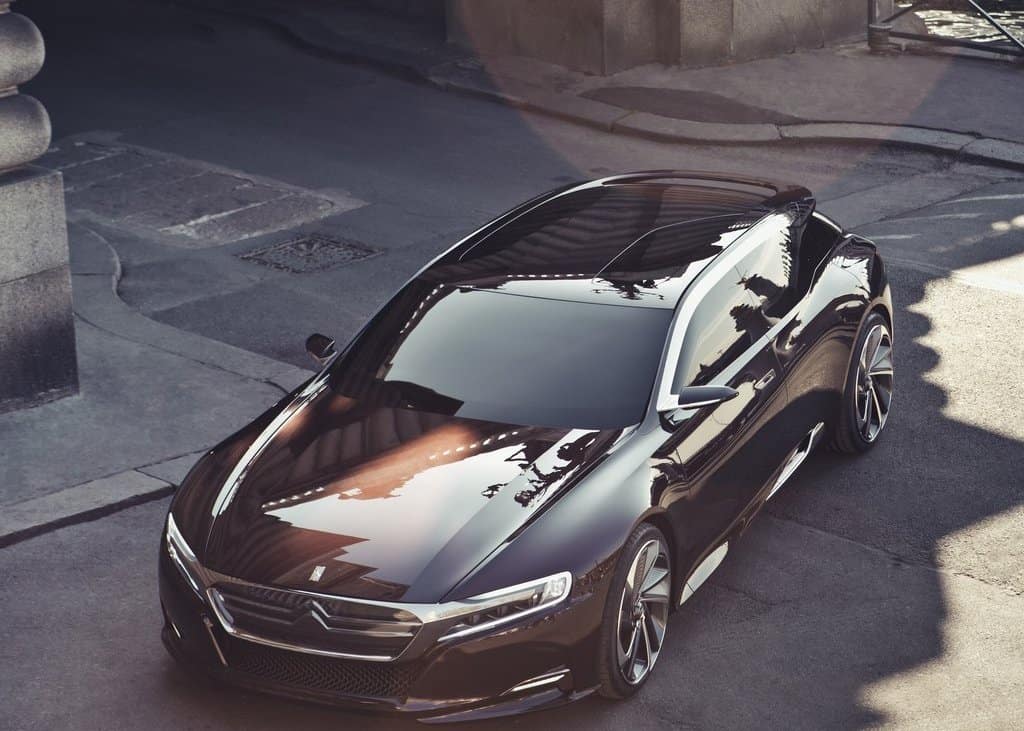 2012 Citroen Numero 9 concept is designed in Paris and showed at The 2012 Beijing Motor Show. This 2012 new car took the shooting brake body style, elegant design, Solid, the proportion of sculpture and fine lines convey a distinctive and sophisticated character. Is allied with the sophistication of high-quality finishing to the sensation of driving a versatile in everyday use.
2012 Citroen Numero 9 hinted exceptional driving sensations, with taut lines, long cap and ultra-low stance (1.27m high) to 21-inch wheels. This Citroen Car evolved design cues from the line of DS model. Grille and sculpted in three-dimensional flow into a full LED lights. The 2012 Citroen Numero 9 concept is also equipped with a floating roof, highlighted by a chrome trim with signs of DS wise, and the glossy surface flow to the rear window.
Use of color and material of the body including the deep black bodywork with subtle hints of purple. Finished, called 'Whisper', ideal for warmer color than chrome finish 'California'.
2012 Citroen Numero 9 is supported by the 1.6 THP petrol engine developing 225hp (165kW) / 275Nm of torque with a combination of PLUG-IN hybrid drivetrain. The electric motor on the rear axle providing 70hp force / torque of 200Nm. Top speed is achieved 2012 Citroen Numero 9 is 152 mph (244km / h) and accelerates from 0-62 mph (0-100 km / h) in 5.4 seconds. Fuel consumption is 166 mpg (1.7 l/100km) CO2 emissions: 39 g / km.
Tags: #2012 citroen numero 9 #new auto manufacturers #the new citroen #vehicle pictures #2012 Beijing Motor Show #buying new vehicle #Electric Cars #new cars 2012