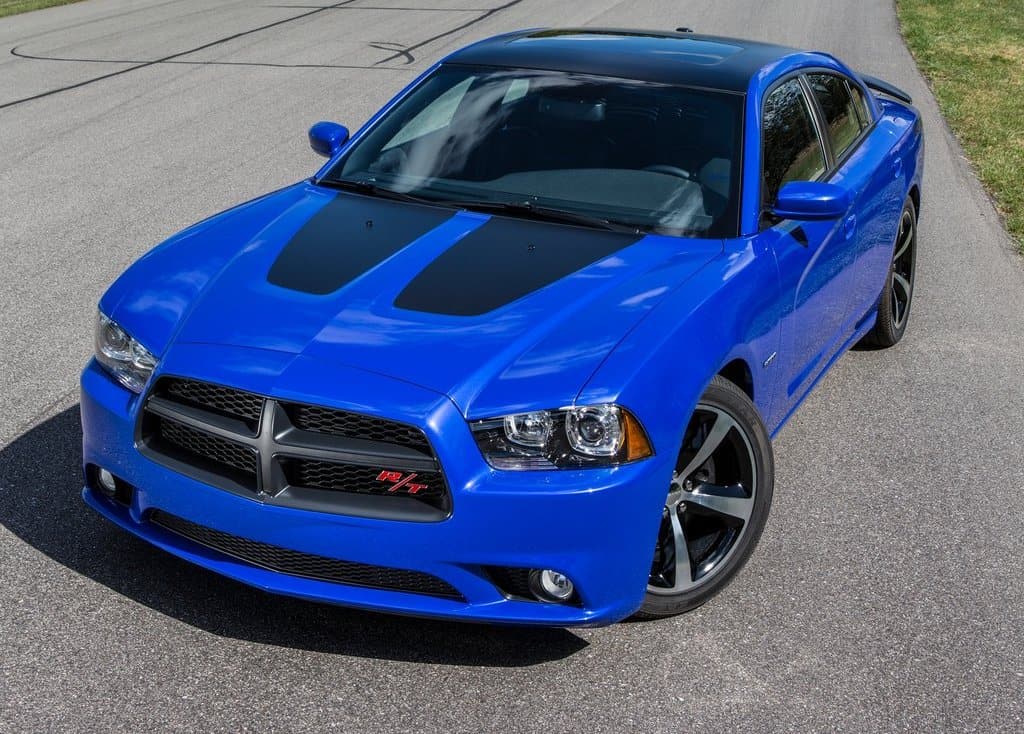 2013 Dodge Charger Daytona made ​​its debut at the 2012 Los Angeles Auto Show. Dodge Charger Daytona is one of the best performance values ​​sedan in the U.S. market. Dodge Charger brings back the unique style of the historic Daytona package with all the modern performance and amazing technology. This car will be available in the Charger R / T and Charger R / T RoadTrack trim levels.
Dodge Charger Daytona offered in a number of unique exterior colors. they include Daytona Blue, White Light, Billet Silver and Pitch Black. Satin Black crosshair front grille adorned with badges heritage "R / T", a custom vinyl hood graphics, wrap roof, rear R / T spoiler and "DAYTONA" graphic on the rear quarter panel.
The interior of this car offers the same performance in custom sport fabric seats. This can be seen on "DAYTONA" embroidered in blue to the top of the front seat backs. Other interior trim options including the unique dark-brushed-aluminum casing that surrounds the 8.4-inch touchscreen UConnect muscle cars and the gauges on the instrument panel.
Dodge Charger Daytona will arrive in dealerships in the first quarter of 2013 with a Manufacturer's Suggested Retail Price (MSRP) of $ 32,990 for the R / T and $ 36,495 for the R / T RoadTrack Model Daytona.
Tags: #2013 dodge charger #dodge charger daytona #2013 charger daytona #2013 dodge charger daytona