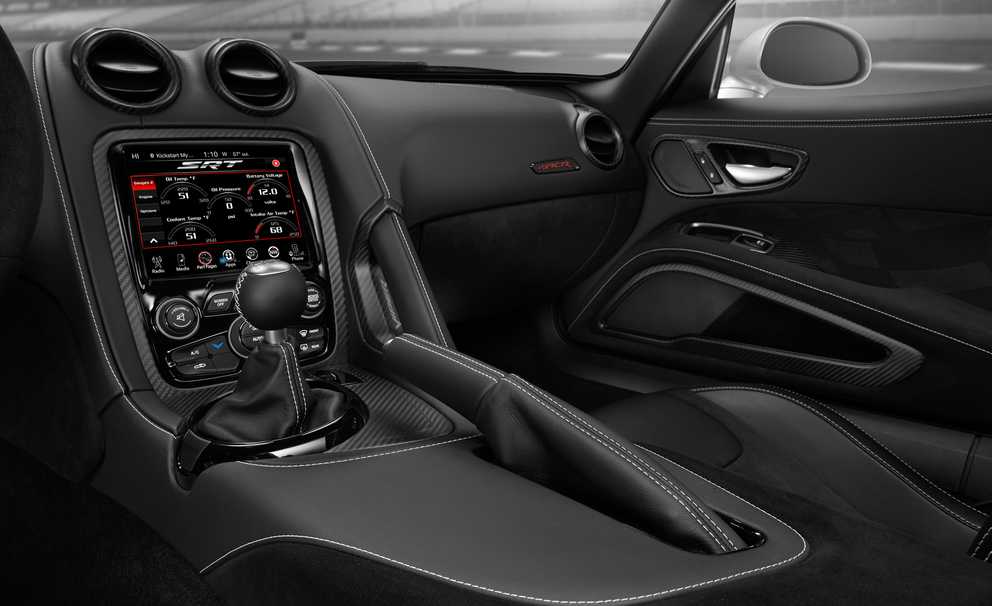 Dodge Viper is its handcrafted, all-aluminum 8.4L V10 engine located mid-front. This manual-transmission-controlled serpent of the road generates 645 horsepower and twists out 600 pound-feet of torque.
The look of the Dodge Viper is unforgettable. The Viper is designed for maximum aerodynamic efficiency and high-speed balance while retaining many of the characteristics that made it an iconic supercar. The familiar lines of broad shoulders and carbon fiber hood, roof and decklid blend with aluminum door and sill panels for a truly dynamic look.
And 2016 Dodge Viper ACR performance-designed with Wing Rear Spoiler and Front Splitter Assembly, Six-Piston Front and four-Piston Rear Caliper Brembo, Carbon Ceramic Matrix Brakes, and Five-Mode Electronic Stability Control.