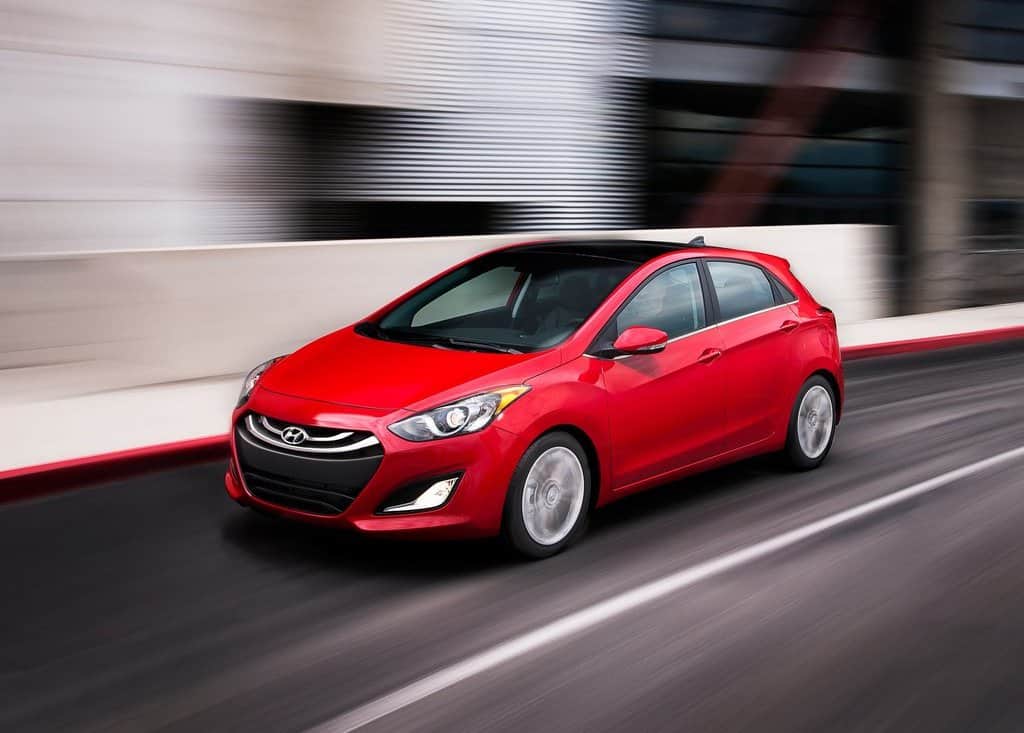 2013 Hyundai Elantra GT introduces by Hyundai Motor at The 2012 North America Chicago Auto Show. New Hyundai Elantra GT ready to be deployed at dealers in summer 2012. Elantra GT is built together with other Elantra model, that is the Hyundai Elantra Coupe. This Elantra GT has functional concept, fun to drive, and with a compact five-door hatchback.
The new Elantra GT interior designer satisfy customers by maximizing the seating layout and cabin space is more flexible. Elantra GT interior provides five seats are very comfortable. Flexible impression visible on the folding chairs that can be used to load the items. 2013 Elantra GT competes with the Ford Focus which features more interior volume, and compete with the Nissan Juke in terms of cargo space capacity.
Hyundai Elantra GT body is built to match the strong sense of urban luxury. the front with signature hexagonal Hyundai grille with chrome accents flow throughout the body. Sharp headlamps with projection, fog lights and sporty 17-inch alloy wheels complete the modern design. 2013 Hyundai Elantra GT new all have an overall length of 169.3 inches, height is 57.9 inches and 70.1 inches of wide.
Hyundai Elantra GT powered by a Nu 1.8-liter four-cylinder that produces 148 horsepower. Elantra is also available as an Ultra Low Emission Vehicle (ULEV). In addition, the 2013 Hyundai Elantra GT has ActiveECO system that modifies the engine and transmission control to smooth out throttle response and increase the real-world fuel economy of up to seven percent. 1.8 liter Nu also offers Dual Continuously Variable Valve Timing (D-CVVT) and a hydraulic camshaft engine mounts for optimum power, efficiency and improvement. With D-CVVT, two percent increase in performance (increased volumetric efficiency), two percent increase in fuel economy (reduced pumping losses) and a 30 percent reduction in hydrocarbon emissions.
Tags: #Chicago Auto Show #North America Auto Show #D-CVVT #gt #Elantra