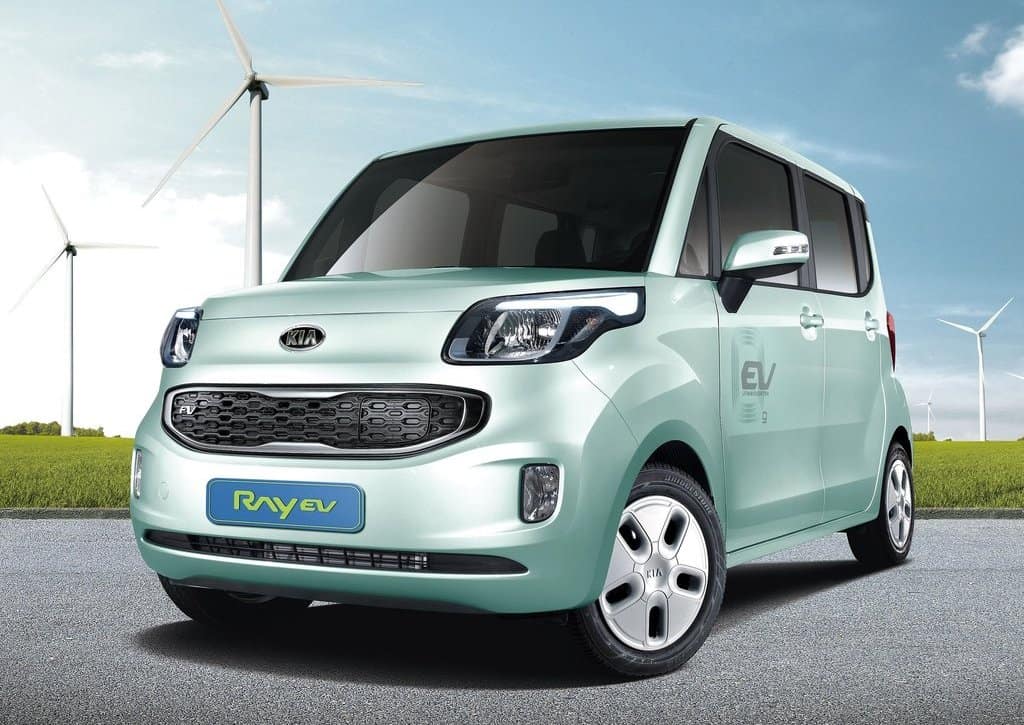 2012 Kia Ray EV is Korea's first electric vehicle introduced by Kia Motors as the launch of the newest. The Kia Ray EV embody a variety of innovations. Electric motor to achieve 93% efficiency, the best in its segment. Lithium ion polymer battery cells are optimized and highly integrated battery, which has enabled the weight to be reduced by 13% and the energy density will be increased by 15%. This is 2012 Kia Ray EV.
Kia Ray EV Interior
Kia Ray EV interior offers a unique instrument cluster features. Also equipped with a system the first time Kia Ray EV -specific navigation that has 7-inch screen and provides important information for Ray drivers such as the nearest location of slow / fast recharging stations. The display shows a circular area in which the model can travel with the current level of battery power, so the driver can see the goal can be achieved without recharging.
Kia Ray EV  Body Design
Kia Ray EV  appeared with characteristic of Kia. A flap on the front of the radiator grille includes inlet supply electricity to 220V for slow recharge mode, the other inlets (for rapid recharge mode) installed at the same location as the regular intake of fuel models, a special sticker on their front door proclaiming the message of "Zero Emissions EV and super-smooth 14 -inch alloy wheels improve performance by minimizing aerodynamic drag.
Kia Ray EV  Performance
The front-wheel drive Kia Ray EV powered by 50kW electric motor and high capacity of 16.4 kWh lithium ion polymer battery. Kia Ray EV is a brisker acceleration than gasoline model (0-to-100 kilometers per hour in 15.9 seconds), while top speed is 130 kph (81 mph). Charging time of six hours using a 220V household supply and only 25 minutes in fast-charge mode. Unlike regular gasoline vehicles, 2012 Kia Ray EV produces no engine noise, which can be a potential problem with pedestrians who are not aware of cars approaching.
all of 2012 Kia Ray EV