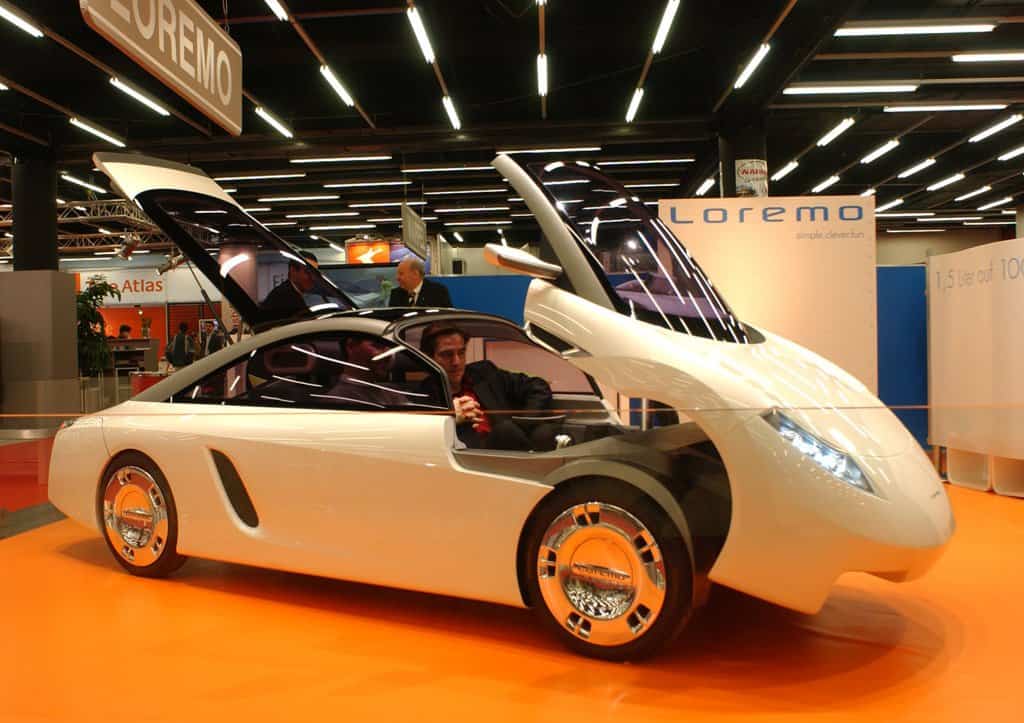 2006 Loremo LS is a lightweight vehicle whose development has taken a radical new direction: less is more and the most efficient use of energy. Loremo's construction would make an excellent diet recipe. Thin lines and no unnecessary ballast distinguishes the Loremo from all other cars. New Loremo LS - light and simple is a car that evokes emotion and adrenalin.
Loremo LS interior is equipped with two ergonomic chairs. Seats are embedded in the linear cell structure, creating a sense of sporty security and comfort. High quality interior furnishing in the Alcantara and high-tech fabrics provides spacious luxury and comfort. 2006 Loremo LS is equipped with a simple air-conditioning system, an on-board PC with the navigation system, mp3 player, and driver information systems.
Loremo LS is a key element in a light but strong chassis. ie mild steel 95 kgs (209 lb). Longitudinal supports, extend at fender height along the entire vehicle, increase stability and ensure that the linear cell structure remain practically undamaged in offset and side crash-tests. Not only reflected in energy efficiency, elegant dynamic line Loremo but also in its sporting nature. The front, a typical strong run into the back of the extended soft. There is no B-pillar as the panorama roof has no-load bearing function and simply bolted to the roll-bar. Nose close to the radiator grille does away with the horrible and not opening provides access to the bottom of the LS aerodynamics system.
Loremo LS Performance
2006 Loremo LS offers a two-cylinder turbo diesel engines. Speeds up to 160 km / h and accelerates from 0-100 km / h in 20 seconds. fuel consumption is also low at 1.5 liters for 100 km. In addition, also offered three cylinder turbo diesel engines. reached speeds of up to 220 km / h and fuel consumption is only 2.7 liters for 100 km.
Tags: #LS