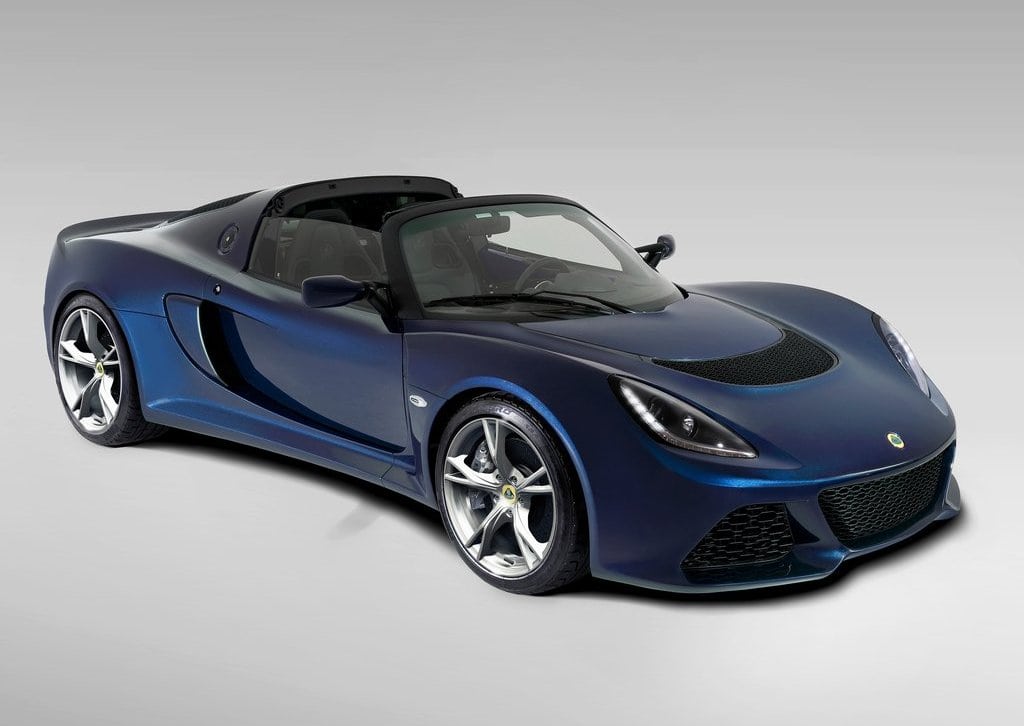 2013 Lotus Exige S Roadster unveiled at 2012 Geneva Motor Show. Lotus Exige  appears  with open coupe style, like it's brother. Open concept is intended for driver who want to experience a more integrated way with the road. Choice of materials has also been engineered to support the body weight reliable performance of the supercharged V6 engine.
Weights that are targeted for 2013 Lotus Exige S Roadster just under 1100 kg. Exterior design shows remarkable balance. Grill design that has been tailored to the engine cooling system and look emotional. Air sweeping across the front bumper provide exceptional aerodynamic system. In part, reflected the concept of minimalism and functionality. Customers can determine the luxurious and comfort interior.
2013 Lotus Exige S Roadster is powered by a 3.5 V6 supercharged to deliver stunning performance. With this machine, the 2013 Lotus Exige S Roadster accelerating from 0-160 km / h (0-100 mph) in just 8.5 seconds. Top speed for the Lotus Exige  is 233 kph (145 mph). In addition, this roadster is also only produce 236 g CO2 per km.
2013 Lotus Exige S Roadster is equipped with six-speed manual gearbox, but it will also be available with Lotus Serial Precision Shift (SPS). a paddle a paddle-operated automated manual transmission that makes life more relaxed in the city.
Bad news, 2013 Lotus Exige S Roadster is available in the U.S. market. Roadster is only available in Europe and Asia. The estimated price is $ 70,000 MSRP.
Tags: #Geneva Motor Show #Price #Lotus Exige #2012 geneva motor show #2013 Lotus Exige S Roadster #Lotus Exige S #V6 Engine #Lotus Exige Roadster