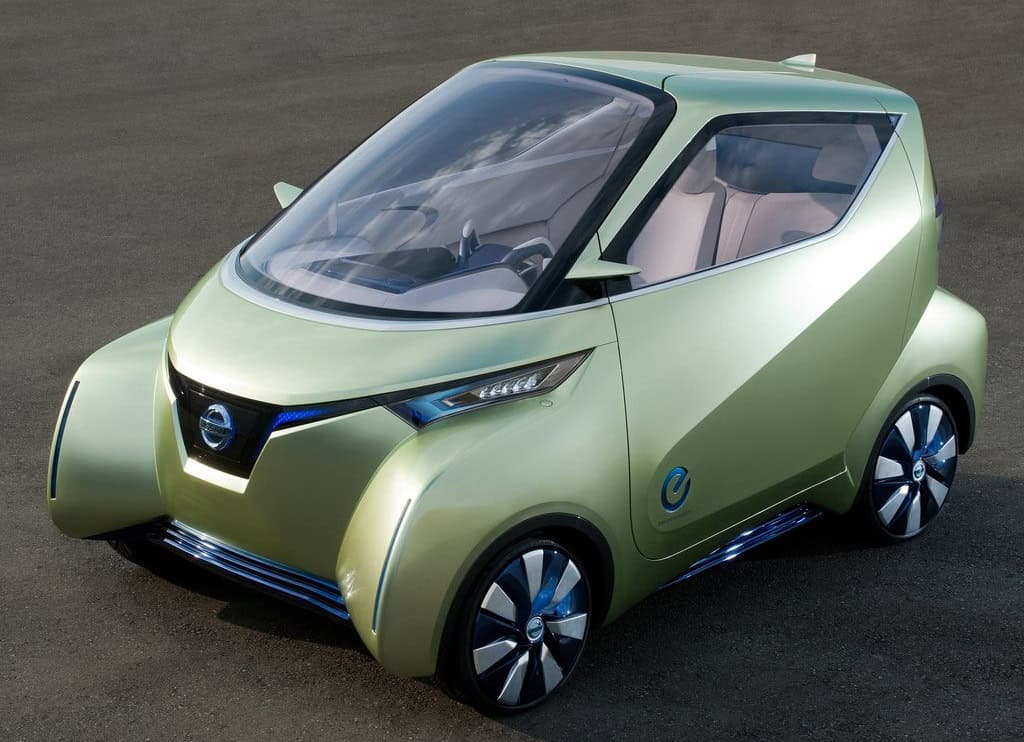 Nissan Pivo 3 had presented by Nissan Motor in Tokyo Motor Show 2011. Nissan Pivo 3 give some excellent features such as automated valet parking system (AVP) and its unique design and minimalist.
Nissan Pivo 3 has a length of 3 meters thick with a smooth surface styling and a new attitude. Wide steering angle that allows Nissan Pivo 3 to make manufer U shape on the road. Make the turn when the front wheel, wheel stripes will megikuti without scraping sides of the body.
Control integrates seamlessly with high-quality interior. Driver's position in the middle that gives a new experience for the driver.
Nissan Pivo 3 is a future vechile project. Additional features of the system lies in the Automated Valet Parking (AVP) that make it easier for the driver when parking. Nissan Pivo 3 sequences of tasks automatically find a parking place and park without driver assistance. It also can fill its own and return to its driver at the exit of AVP when called by the smartphone.
all about 2011 Nissan Pivo 3