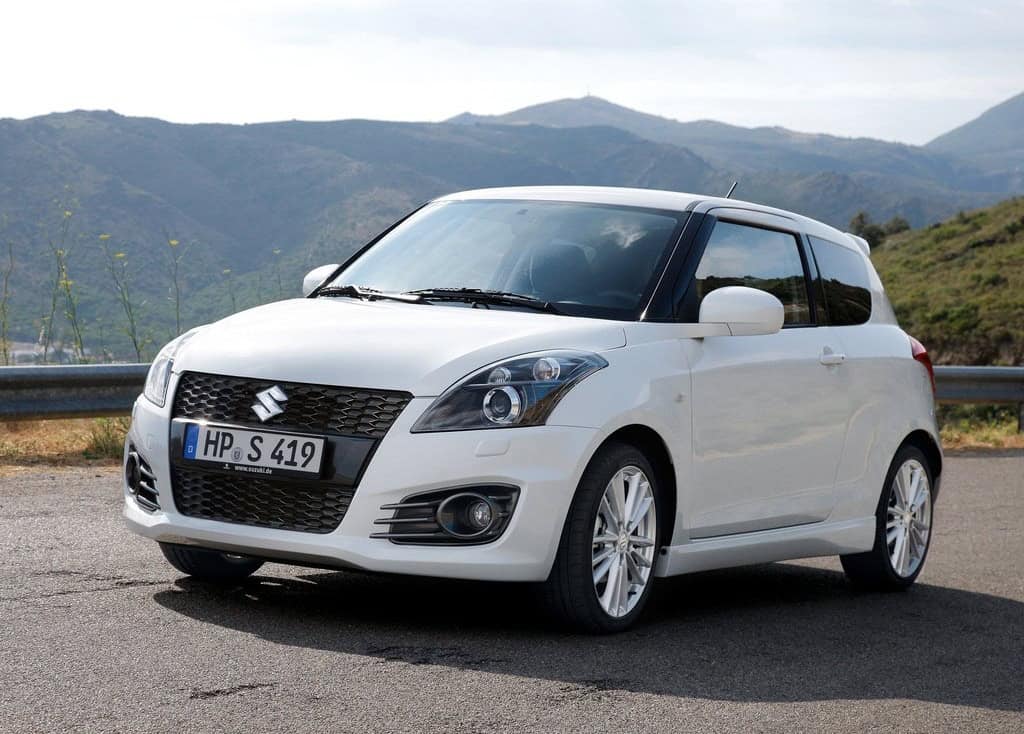 The Suzuki Swift Sport is the performance flagship of the Swift model range and offers higher levels of tuning, steering and braking performance than the standard Swift on which it's based. The new Swift Sport showcases a slightly more aggressive front end design and a more powerful engine compared with the outgoing model. The sporting experience and everyday practicality have earned many devoted fans in approximately 40 countries and territories around the world.
Suzuki Swift Sport Body Design
The new Suzuki Swift Sport's body design reflects the model's evolution towards a more sporting look. The ground-hugging form gives a sense of stability, the large front grille hints at the performance within and is flanked by big, distinctive finned fog lamp bezels that add even more sporting character.
The new Suzuki Swift Sport's aerodynamic parts exclusive to the new Suzuki Swift Sport control the airflow, suppress lift and give the car a lower visual centre of gravity. The headlights also show off the new pouncing design, spreading further back into the bonnet, much like the S-Concept's layout. This production version has lost some of the extra tinsel of the Concept though, such as the large, more dramatic roof-mounted rear wing and the chunkier bodykit with silver vents and highlights.
Suzuki Swift Sport Interior
Suzuki Swift Sport has an exclusive and sporty design features in the new Swift Sport's cabin heighten the driving pleasure and a high-quality look and feel generates pleasure of ownership with new design sport seats in an exclusive fabric together with a five-dial meter cluster that combines easy legibility with an uncluttered look.
Suzuki Swift Sport Performance
Power for the 2012 Suzuki Swift Sport has also been bumped up from the current 92kW on offer with the help of a new M16A 1.6-litre four-cylinder engine. The new unit produces 100kW of power and 160Nm of torque, all connected up to a slick new six-speed manual transmission.
all about 2012 Suzuki Swift Sport
Tags: #Swift