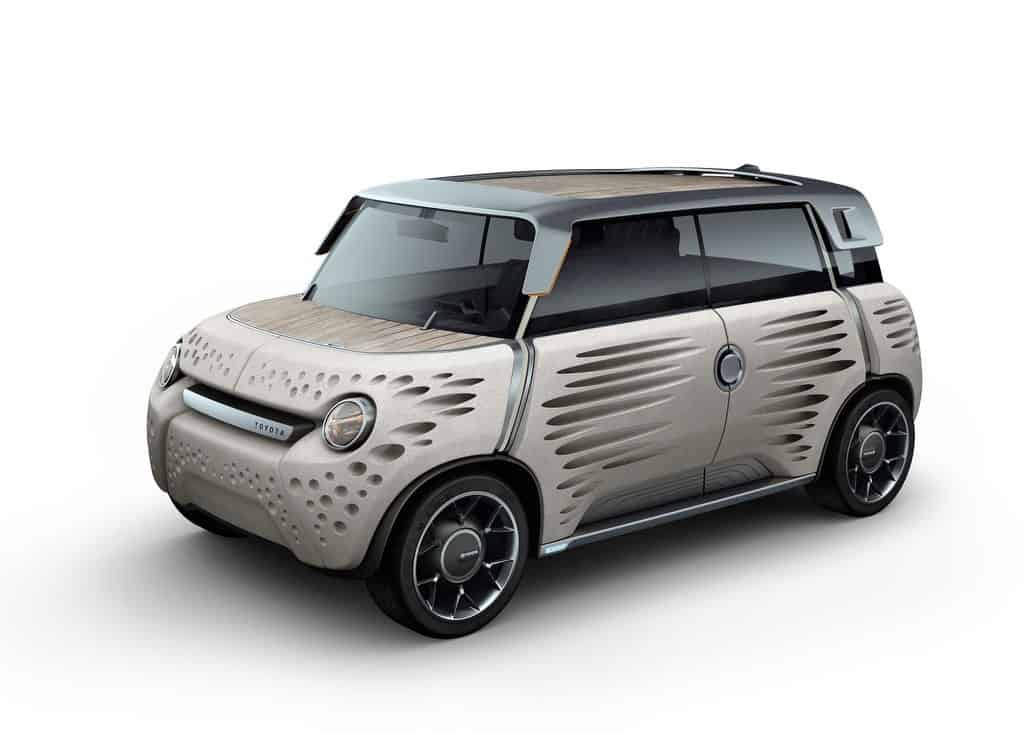 2013 Toyota ME WE Concept has revealed at 2013 Paris Motor Show. New ME WE Concept is the colaboration result between Toyota and French designer named Jean Marie Massaud. Toyota also calls this electric vehicle "Anti Excess". Toyota ME WE seeks to be adaptable to the driver's lifestyle, reflect the attitudes of forward thinking drivers unobsessed by status, and reduce the trend for excess in car design.
The tubular aluminum structure and polypropylene panels keep weight to a minimum. It just 1,653 pounds, only 31 lbs of which are the body panels. The body panels are 100 percent recyclable, heating and air conditioning use a low-energy pump, and heated seats are used to keep power use to a minimum. Bamboo is used throughout the interior. The Toyota Me.We concept is highly customizable thanks to removable body panels, and throwing in an extendable rear panel would see it function as a pickup, or you can turn it into a convertible with a neoprene roof panel.
2013 Toyota ME WE Concept is powered by the electric powertrain and using in-wheel motors. "Anti Excess" cars offers the option of two or four-wheel-drive, when required--without the weight penalty such a system would usually demand. Toyota seems in no mode to work and produce this concept.
Below are other pictures of 2013 Toyota ME WE Concept. Thank you for visit 2013 Toyota ME WE Concept | Anti Excess Electric Cars. See also other cevpu.com's review, such as 2013 Volkswagen CrossBlue Coupe Concept Review.
Tags: #Anti Excess #Toyota ME WE Pictures Wallpaper #Toyota ME WE Specs Review #Jean Marie Massaud #2013 Toyota ME WE Concept #2013 Paris Motor Show