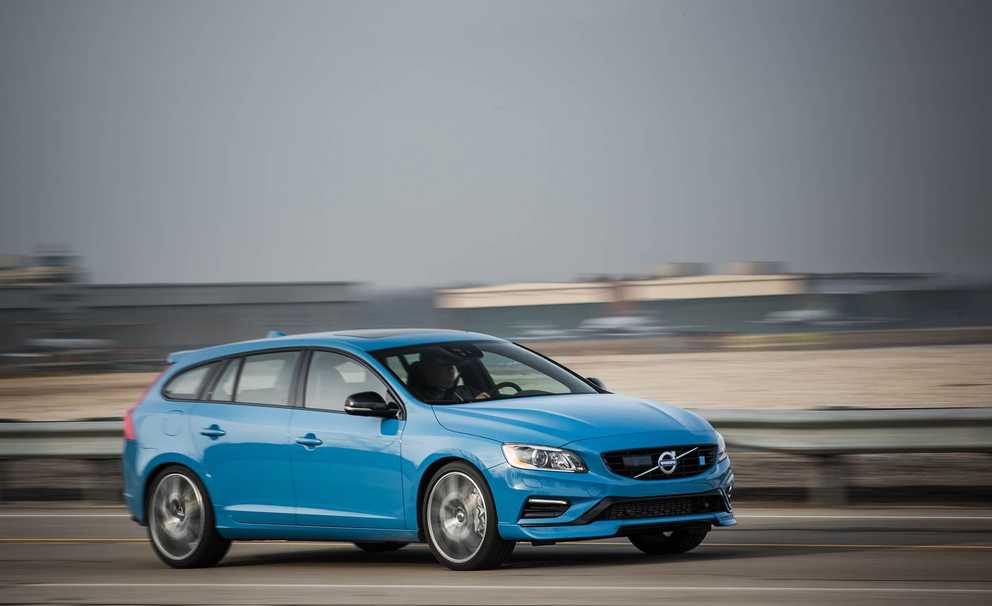 Faster, smoother and more powerful than ever before, the V60 Polestar goes from road car to race car in just seconds. It's fine-tuned for the demands of your everyday course. With a turbocharged and supercharged T6 engine with a new 8-speed gearbox, the V60 Polestar offers performance equivalent to six and even eight-cylinder powerhouses. With awe-inspiring acceleration, the V60 Polestar can go from 0 to 60 mph in less than 4.5 seconds. With 347 lb. ft. torque @3100-5100 rpm, the V60 Polestar will get you up to speed – effortlessly.
Just by glancing at the V60 Polestar, you probably wouldn't suspect that it scores a trifecta for power, performance and agility. Or that it's the only performance wagon in its class. Inspired by twenty years of motorsport experience, this powerhouse delivers an engaging and precise driving experience, both on and off the track. From twisting country roads to busy highways, each component of the V60 Polestar is crafted to maximize drivability and control, on all roads, in all conditions, all year round. A case in point is the carefully redesigned aerodynamic exterior – it comes with front splitters and a rear spoiler and diffusor for high-speed stability. And it's available in four distinct colors.
Experience the thrill of a genuine performance car, fine-tuned for the demands of your everyday driving. A car where every component has the purpose of maximizing drive ability and control, ensuring both an exciting and safe drive in all conditions. The V60 Polestar is the result of nearly two decades of racing experience and exploring the limits of Volvo cars. Together with Polestar's own engineers and their expertise of building cars for the racetrack, we have developed a performance car for real life with a strong and responsive chassis. The engine, aerodynamics, brakes, transmission, tires and suspension, all must create a completely balanced package. The Volvo V60 Polestar is a driver's performance car made for everyday use and for all roads and conditions.