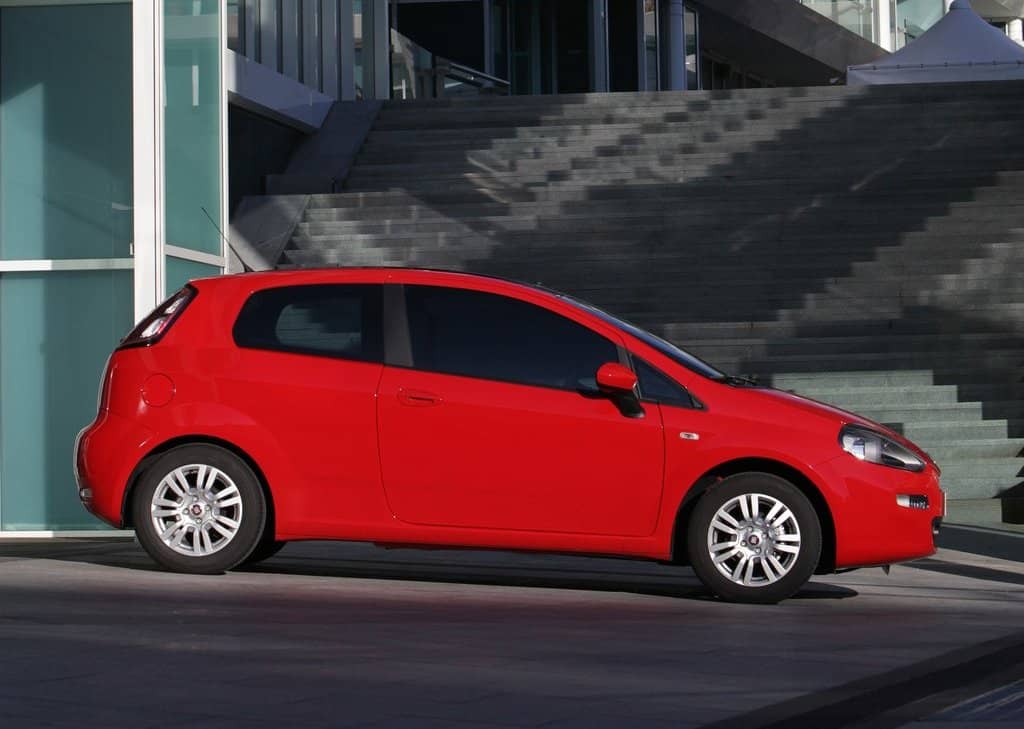 2012 Fiat Punto appear to assert it self as the Fiat generation that is ready to succeed in the market  place as the previous Fiat edition. New Fiat Punto intensify distinguished personalities with significant aesthetic updates, along with new exterior colors and seat upholsteries. In addition to the new design, Fiat Punto also provides a powerful engine. Diesel engine with one of the best CO2 emissions. Fiat Punto is available in three product lines, namely model Comfort, Sport, and Fun to Drive.
Fiat Punto exterior presents a new front bumper is distinguished by all painted the same color. The back also keep up with the design of the sporty front bumper. In line with the exterior, 2012 Fiat Punto interior appears so exclusive. entirely covered by a cloth seat Upholstering. dashboard design with a Fiat distinctive style that is very majestic designs.
Fiat Punto is supported by the innovation engine 85 HP 1.3 Multijet II. By adopting two new technologies, Intelligent Alternator and Smart Flow, the engine emissions reach a record level of just 90 g / km CO2. This technology, along with the use of low-viscosity transmission fluid, making 2012 Fiat Punto as a diesel car in it's segment to boast the best CO2 emissions.
Tags: #Punto