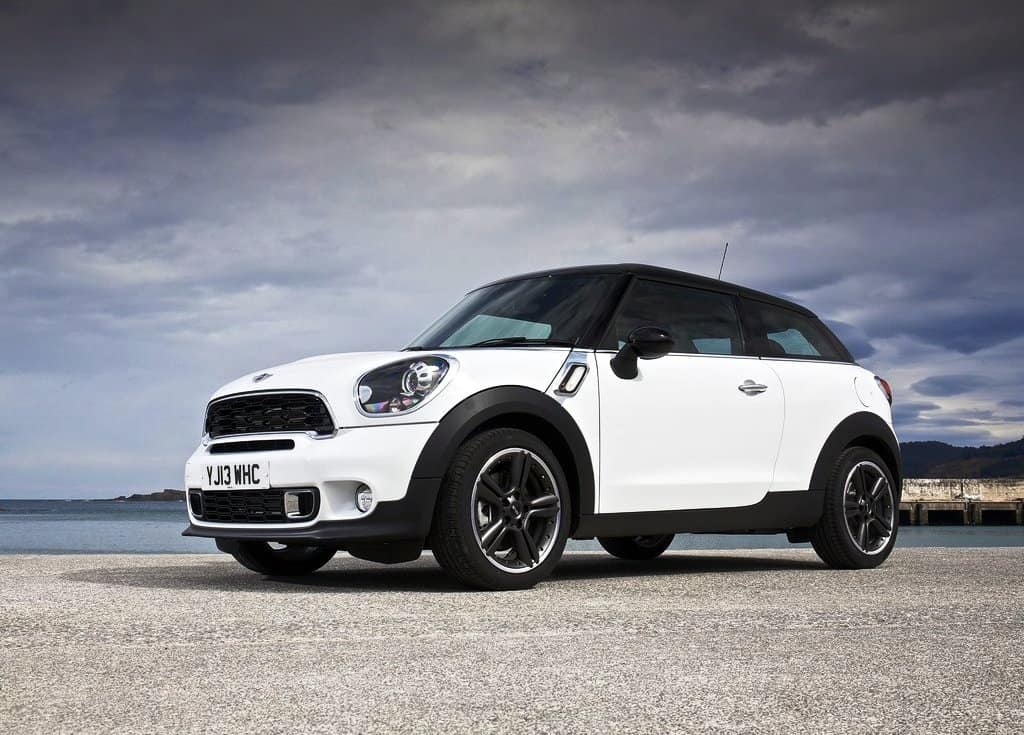 2014 Mini Paceman now comes as UK-Version. Paceman UK-Version comes with a new exterior design is more sporty, more dynamic suspension, and the interior comes with features that are familiar. With a contemporary and expressive body shape, the MINI Paceman made to attract a wider customer.
Mini Paceman is packed with MINI character and distinctive design cues. Built on the Countryman platform, unique exterior styling three-door Paceman is what immediately catches the eye. overall length of the car is 4109 mm. Prominent horizontal lines and curved surfaces dynamic sports performance promise. The front there is an upright front grille, hexagonal radiator grille complete with chrome surround and wide, providing original Paceman presence. whereas horizontal taillight arrangement, performed by emphasizing the width of the car. This is a first for MINI. Paceman is the only member of the brand's line-up to be identified by name boards.
Meanwhile, the interior is designed specifically for the Paceman. four individual seats provide generous levels of headroom, shoulder and knee with outstanding comfort. The instrument panel includes many familiar components, including large round central speedo. Keys to the window, which had been active switch under speedo on every MINI to date, has been moved to the door trim panels.
2014 Mini Paceman comes with two versions. Version cooper and cooper S. All versions are offered with gasoline or diesel engines. For buyers of gasoline, MINI Cooper Paceman features 1.6-liter 122bhp unit offers a 0-62mph time of 10.4 seconds, fuel economy of 47.1mpg with CO2 emissions of 140 g / km. Paceman MINI Cooper S while using the same engine, but tuned to deliver 184bhp. It will run to 62mph in 7.5 seconds. Fuel economy is 46.3mpg and emissions are 143g/km.
For diesel engines, the MINI Cooper D Paceman use 1.6-liter turbocharged engine with 112bhp 0-62mph time of 10.8 seconds. while the Cooper SD MINI Paceman, which gets a 2.0-liter 143bhp engine. 0-62mph time is 9.2 seconds.
MINI Paceman price start at £ 18,970 on the road.