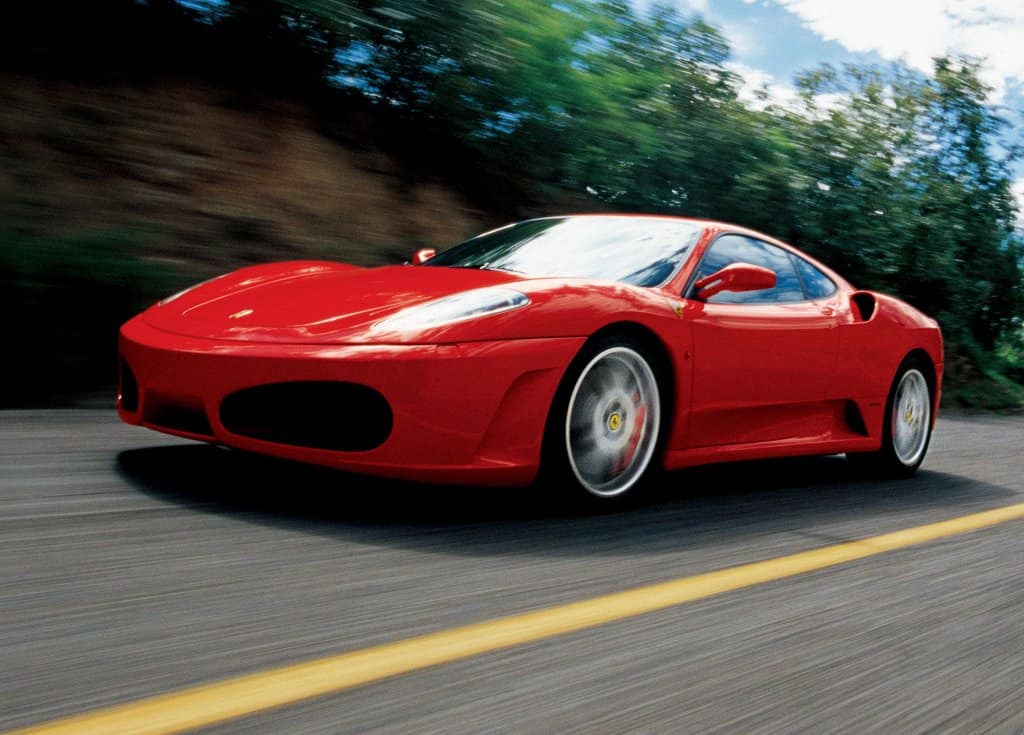 2005 Ferrari F430 appears to the public the first time at the Paris Motor Show 2004. The new Ferrari F430 is Ferrari 8-cylinder aluminum berlinettas and take the technology that offers a series of spectacular innovations directly derived from the Ferrari Formula 1 single-seaters.
Ferrari F430 offers an aerodynamic design that embodies the very latest competition technologies, specifically the flat underbody and large rear diffuser to increase downforce.
The main characteristics of the Ferrari F430 is lightweight, compact 4300 cc 90 ° V8 engine, which punches out 490 hp to achieve a specific output of 114 hp / liter, also provides a Ferrari F430 with a ratio of weight-for-power 2.8 kg / hp (heavy dry), a braking system with carbon-ceramic discs for optimal efficiency in the use of extreme.
2005 Ferrari F430 Specifications:
SizeOverall length: 4512 mm (177.6 in)Overall Width: 1923 mm (75.7 in)Height: 1214 mm (47.8 in)Wheelbase: 2600 mm (102.4 in)Front track: 1669 mm (65.7 in)Track the Rear: 1616 mm (63.6 in)Curbs Weight: 1450 kg (3197 pounds)MachineType: 90 ° V8Bore / stroke: 92 mm x 81 mm (3.50 x 3.03 in)Unit displacement: 538.5 cm3 (32.86 cu in)Number of displacement: 4308 cm3 (262.89 cu in)Compression ratio: 11.3:1Maximum power: 360.4 kW (490 CV) @ 8500 rpmMaximum torque: 465 Nm (343 lb ft) @ 5250 rpmSpecific horse power: 114 CV / lPerformanceMaximum speed: 315 km / h ( 196 mph)0-100 km / h (0-62 mph): 4.0 s
all of 2005 Ferrari F430
Tags: #f430