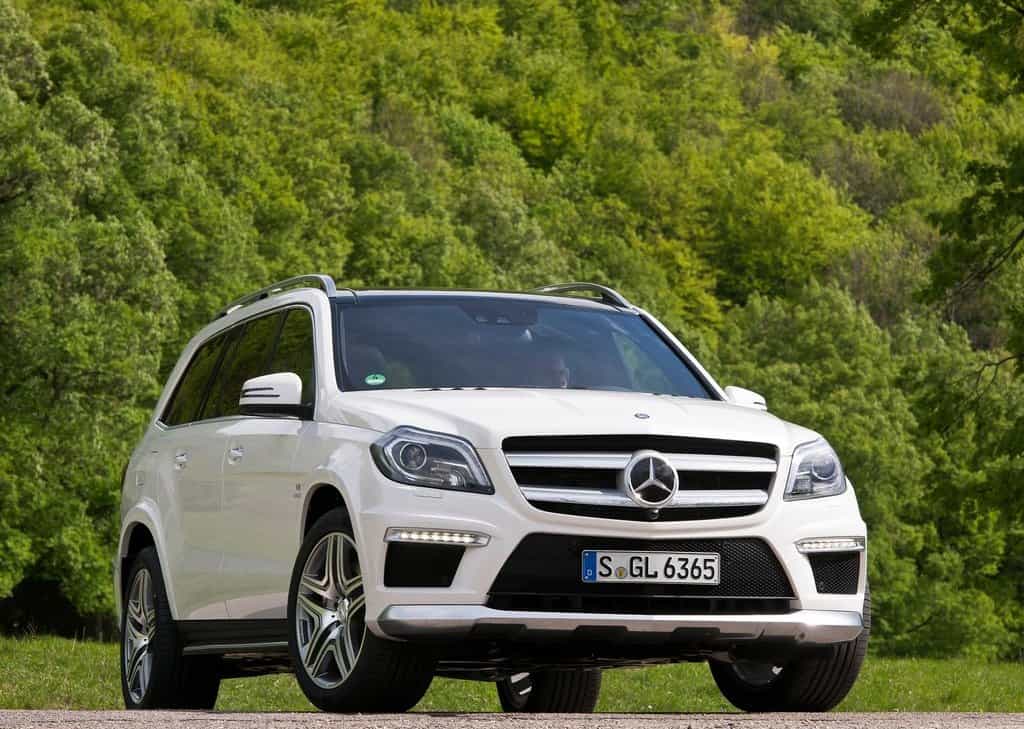 The new 2013 Mercedes-Benz GL63 AMG is expressed as the flagship Mercedes GL-Class. According to the plan, GL63 AMG will begin arriving at U.S. dealers in the first quarter of 2013.
This one of AMG family of Mercedes gets exterior design changes. These include restyled front fascia with bold stripes, larger air intakes and extra-bright black accents on the grille yagn lower. The GL63 AMG also picks up a set of 21-inch light alloy wheels shod with 295/40 tires.
2013 Mercedes-Benz GL63 AMG cabin is also getting a makeover. Power adjustable sport front seats, instrument cluster, stainless steel pedals, and a sprinkling of some AMG badges. Dashboard and door trim covered by premium leather with contrast stitching.
Under the hood of 2013 Mercedes-Benz GL63 AMG is a 5.5 liter V8 engine. This engine gives an output of 550 HP and 560 lb-ft of torque. That's the same output you get in the 2012 ML63 AMG, but it's a fraction higher than the output of the G63 AMG. It also makes the GL63 in the 0-60 sprint faster than a Porsche Cayenne GTS.
There is no fixed price for the 2013 Mercedes-Benz GL63 AMG, but is expected to more than $ 85.300.
Tags: #2013 Mercedes-Benz GL63 AMG #2013 Mercedes #AMG #GL-class #GL63 #V8 Engine