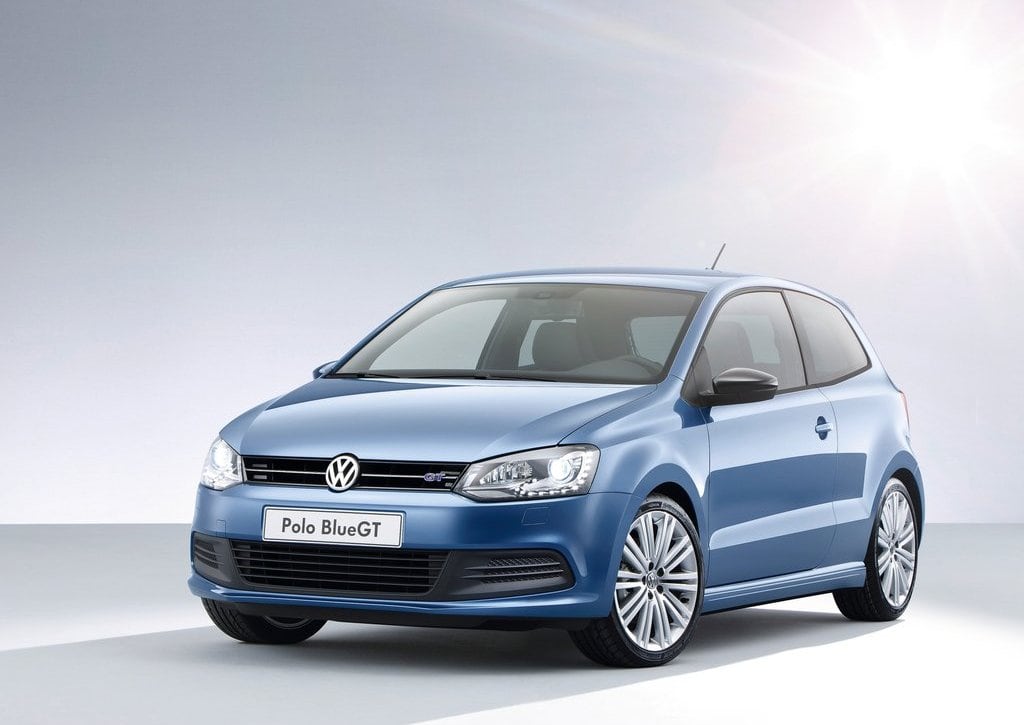 2013 Volkswagen Polo BlueGT combines superior dynamic performance with extreme fuel efficiency. With cylinder deactivation system (ACT) which is being introduced for the first time by Volkswagen. Interior which provides a range of modern features. exterior with a distinctive style of Volkswagen vehicles. VW Polo BlueGT introduced in 2012 Geneva Motor Show.
In addition to the luxury, the 2013 Volkswagen Polo BlueGT interior features is also improved. Seen in the front seat of luxury with exclusive fabric and color choices, steering wheel with the symbol "BlueGT". Modern features include a multifunction display as the control center of the navigation system.
Volkswagen provides a new 17-inch alloy wheels with GT signature. The new tailpipe trims that identify the characteristics of the 2013 Volkswagen Polo BlueGT. Other exterior features include a rear bumper with diffuser, front bumper and fog lamps including daytime running lights.
2013 Volkswagen Polo BlueGT supported by 1.4-liter inline-four new TSI. This engine produces 138 horsepower. So, this hatchback is capable of reaching 62 mph in 7.9 seconds and can reach a top speed of 130 mph.
Tags: #polo blue gt #Polo #volkswagen polo blue gt #2013 VWPolo BlueGT #volkswagen #Geneva Motor Show #2013 Volkswagen Polo BlueGT #gt #Volkswagen Polo BlueGT